Why Choose Richard Mulderick FVM Appraisals?
Our investment in technology translates into faster turn times for our clients and lower costs for everybody. We also understand that no matter where you go, service is the primary reason a client comes, goes, repeats or refers others. We're always mindful of this whether you're talking to us on the phone, in e-mail or talking in person. Finally, what it comes down to is the best possible experience for our clients. Call Richard Mulderick FVM Appraisals today, and let us prove to you why we're different.
Reliable, accurate appraisal services in and around County.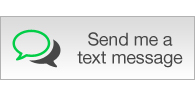 There was a problem returning the RSS feed.